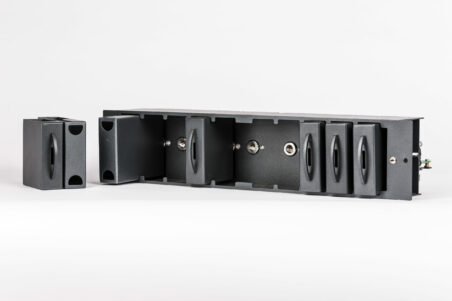 LoxTop External Miniboxes
Cost effective way for the storage of smaller items. Each Minibox has an RFID tag attached to it, which provides information for the administrators of the minibox events; removal, return. The access to these boxes can be controlled the same way as to the RFID Keys.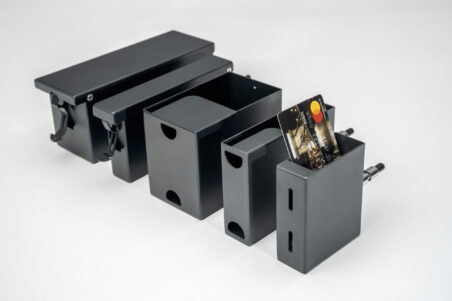 Miniboxes
Miniboxes in different sizes for various items like keys, cards, wallets, etc.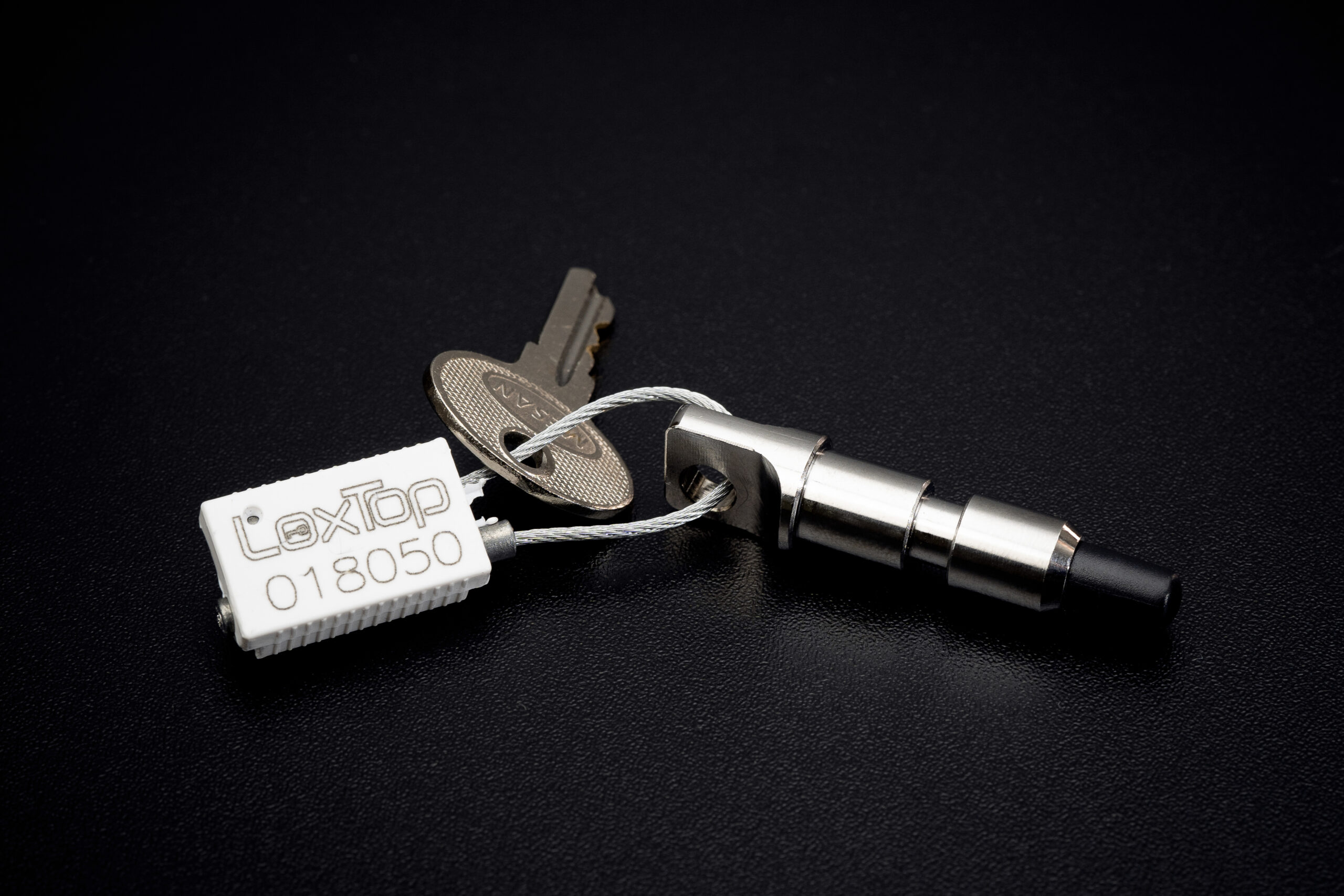 Cable Seal and RFID Key Holder
Built-in RFID tag in each key holder to keep track of the key usage (key pickup and return). Cable Seal can be used to connect the physical key and the RFID Key Holder together providing a secure seal which cannot be split without damage.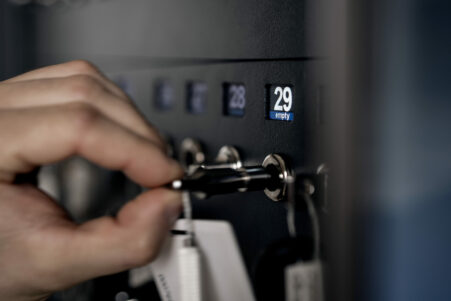 Key Positions with OLED displays
An optional feature which provides an even more high-tech look to the cabinet and gives the users more information about the status of the keys than the standard key positions.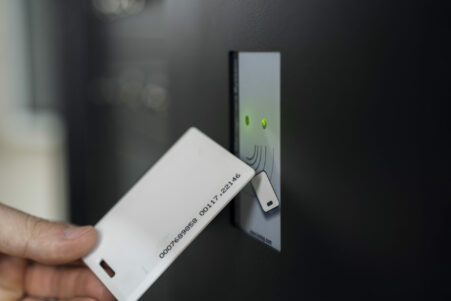 RFID Card Reader
RFID badges/cards can be used to log in to the cabinet. They can also be an additional authenticational step by using Access Code and the RFID badge to log in to the cabinet. It is also possible to integrate third party RFID card readers in the system if our customer has a preferred card reader.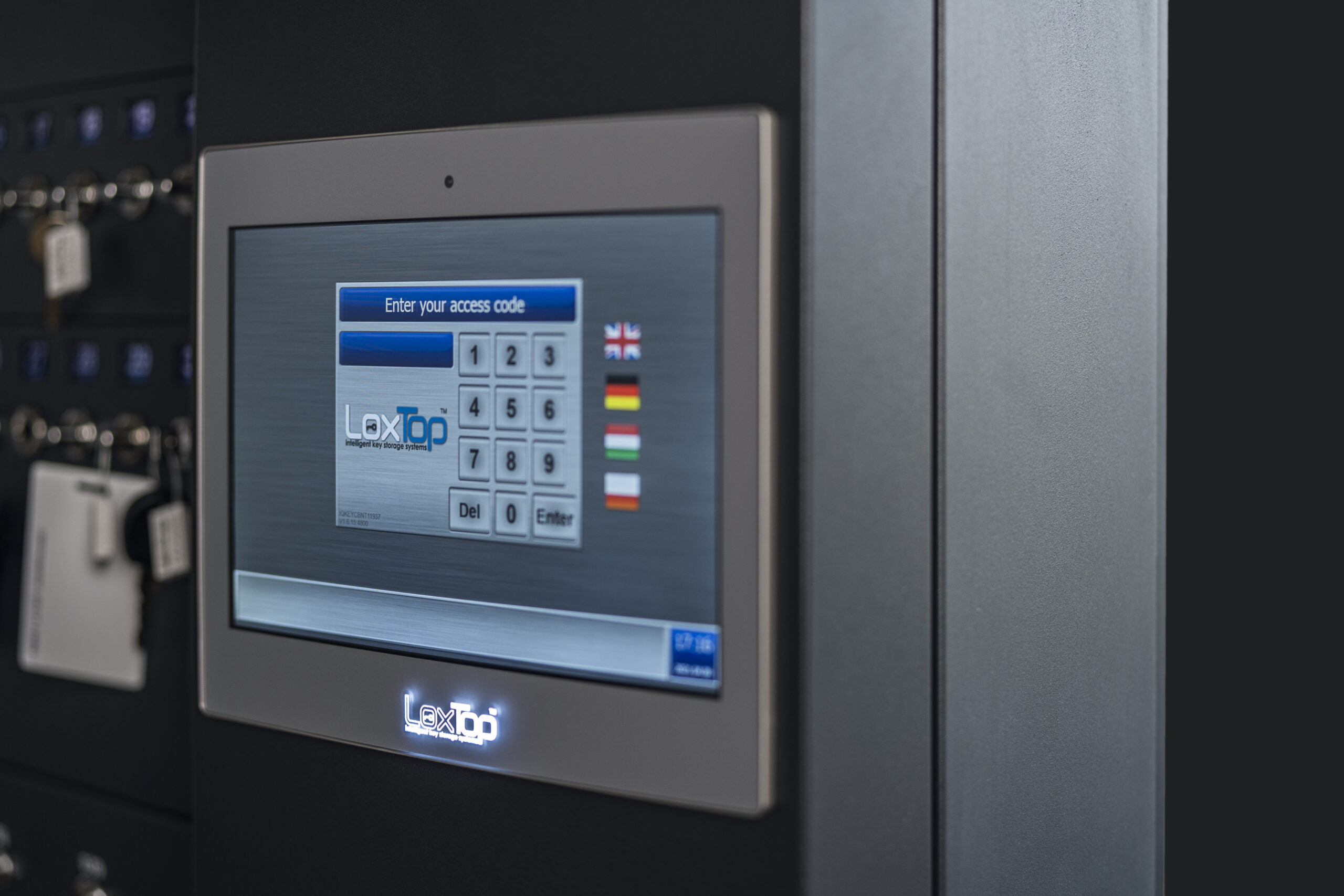 10.1" capacitive touch-screen
– rugged industrial computer
– two ethernet ports
– SSD storage device
– backup memory
– integrable with other systems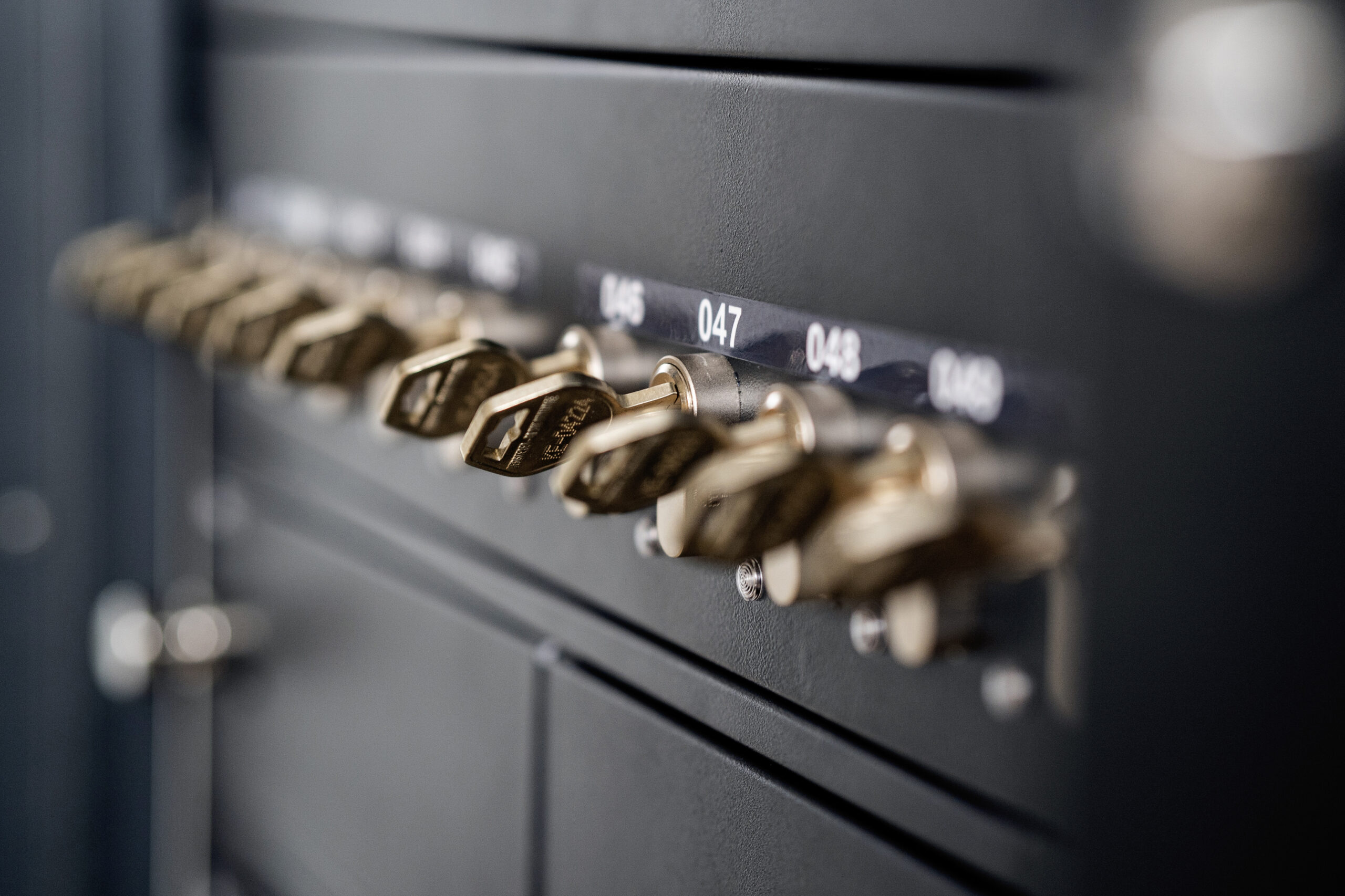 Master Key Cylinders
to lock the physical keys into the key positions. The keys are stored in key cylinders matching the door inserts. After inserting the key and turning it, the key is locked in the position, making it impossible to unauthorized personnel to access the key. Each particular key can only be returned to the proper cylinder.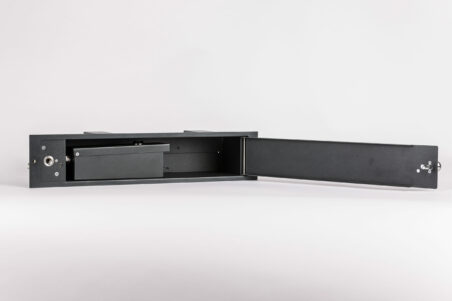 Sealed Inside Box with RFID
Suitable for those items which require additional security. Valuables placed inside the container and locked, then the container is placed inside the box which has an inside RFID position, lastly the box's door is closed.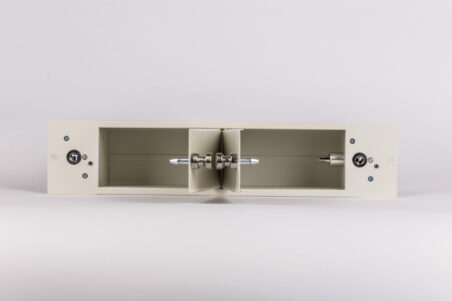 RFID Inside Key Holder
The most secure way to store keys by only letting people near them who are authorized to log in and also to open the box.